New single: June – out now!
Click here for streaming options!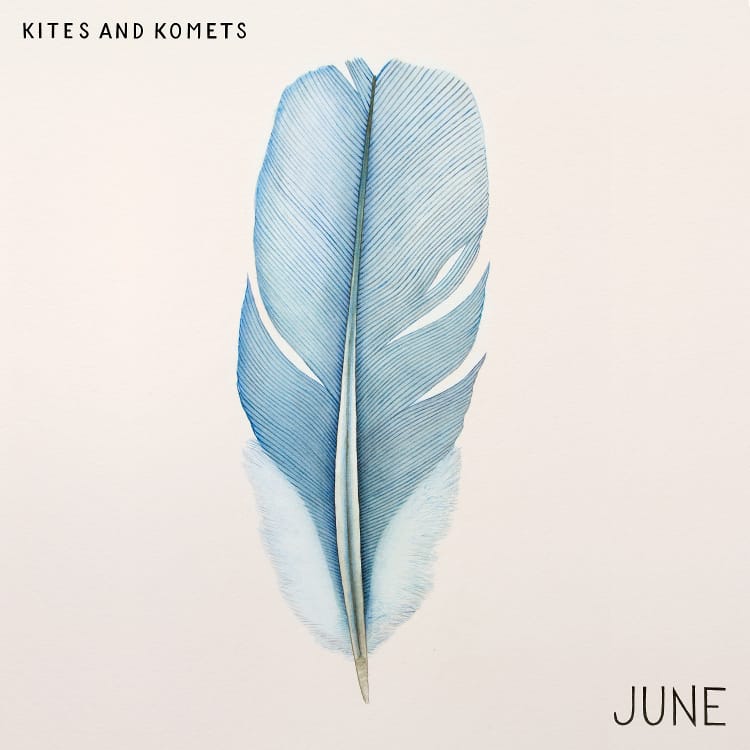 Click here for streaming options!
The new single, June, marks a brand new chapter for Kites and Komets.
It is the first single from Kites and the Komets in four years. A catchy folkpop song that gives the beautiful month of the summer a woman's shape and seizes our eternal pursuit of reaching a point further ahead, rather than choosing the present moment.
June, you run so fast / you've almost made it past / the darkness of the nights / that always beats you from behind
June, you fade so fast / when you are staring through the glass / at the stream of sand that falls / the longest day of the year / you won and lost
June marks a new chapter for Mikael Kærsgaard's musical alias. The last year's songwriting exile has given him a focus on the essentials of his process – the guitar and the good story. The old spanish guitar, that once was Mikael's mothers, where he started his musical journey as a child, strikes the tone for the new single and personal story.
"No matter how much i'm searching for meaning and focusing on the next hilltop, it will not make me happy or give me more value. June is a picture of this – the month that chases the daylight, wins the longest day of the year, and then loses it again when the days turn and gets shorter. I think we miss what matters if we do not appreciate every new day that comes and focuses on the good", Mikael explains.
The catchy core is intact on the new single, but the pace is taken down. The musical arrangement in the song is built on Mikaels spanish guitar and strings in a simple and moving soundtrack with Mikael's strong vocal in the front.
Mikael has recorded and produced the song in close collaboration with producer and bass player Símun Ørgaard Mohr. Brian Batz (Sleep Party People) has been mix engineer.
June not only announces a warmer season, but also a brand new album from Kites and Komets, which will land later in 2018.